Sinopsis
En 1957, en la pequeña localidad de Rockwell, alguien ha visto cómo un enorme hombre metálico caía al mar. Un imaginativo niño descubre que se trata de un robot gigante, cuyo apetito de metal es insaciable. Entre ambos nace una fuerte amistad, pero el gobierno envía a un agente para investigar los hechos. El niño esconde a su nuevo compañero en la chatarrería de un amigo. Pero los habitantes del pueblo comienzan a sentirse aterrados porque creen que es una nueva amenaza en plena Guerra Fría.
Opciones Para Ver Online
| Opción | Servidor | Idioma | Calidad |
| --- | --- | --- | --- |
Opciones Para Descargar
| Opción | Servidor | Idioma | Calidad |
| --- | --- | --- | --- |
Título en inglés
El gigante de hierro
Título original
The Iron Giant
Año de lanzamiento
1999
Géneros
Duración
86 min.
Estado
Released
Ranking
HD de 2797 votos
Escritor
N/A
Director
Audrey Stedman, Bill Thyen, Brad Bird, Conor Kavanagh, Craig Voigt, Emil Mitev, Felipe Morell, Francis Lang, Frederick J. Gardner III, James P. Alles, Jennifer Yuan, Karen Hamrock, Lisa Souza, Louis Gonzales, Michael Tracy, Ron Roesch, Teresa Coffey-Wellins, William H. Frake III
Actores
Bill Farmer, Bob Bergen, Brian Tochi, Charles Howerton, Christopher McDonald, Cloris Leachman, Devon Cole Borisoff, Eli Marienthal, Frank Thomas, Harry Connick Jr., Jack Angel, James Gammon, Jennifer Aniston, Jennifer Darling, John Mahoney, M. Emmet Walsh, Mary Kay Bergman, Michael Bird, Mickie McGowan, Ollie Johnston, Patti Tippo, Paul Eiding, Phil Proctor, Robert Clotworthy, Rodger Bumpass, Ryan O'Donohue, Sherry Lynn, Vin Diesel, Zack Eginton
Actores
Eli Marienthal
Hogarth Hughes (voice)
Vin Diesel
The Iron Giant (voice)
Jennifer Aniston
Annie Hughes (voice)
Harry Connick Jr.
Dean McCoppin (voice)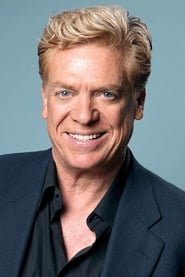 Christopher McDonald
Kent Mansley (voice)
John Mahoney
General Rogard (voice)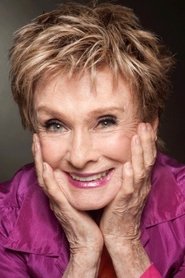 Cloris Leachman
Mrs. Lynley Tensedge (voice)
James Gammon
Foreman Marv Loach / Floyd Turbeaux (voice)
M. Emmet Walsh
Earl Stutz (voice)
Jack Angel
Additional Voices (voice)
Bob Bergen
Additional Voices (voice)
Mary Kay Bergman
Additional Voices (voice)
Michael Bird
Additional Voices (voice)
Devon Cole Borisoff
Additional Voices (voice)
Rodger Bumpass
Additional Voices (voice)
Robert Clotworthy
Additional Voices (voice)
Jennifer Darling
Additional Voices (voice)
Zack Eginton
Additional Voices (voice)
Paul Eiding
Additional Voices (voice)
Bill Farmer
Additional Voices (voice)
Charles Howerton
Additional Voices (voice)
Ollie Johnston
Additional Voices (voice)
Sherry Lynn
Additional Voices (voice)
Mickie McGowan
Additional Voices (voice)
Ryan O'Donohue
Additional Voices (voice)
Phil Proctor
Additional Voices (voice)
Frank Thomas
Additional Voices (voice)
Patti Tippo
Additional Voices (voice)
Brian Tochi
Additional Voices (voice)
Director
Brad Bird
Director
Louis Gonzales
Director
William H. Frake III
Director
Audrey Stedman
Director
Bill Thyen
Director
Conor Kavanagh
Director
Craig Voigt
Director
Emil Mitev
Director
Felipe Morell
Director
Francis Lang
Director
Frederick J. Gardner III
Director
James P. Alles
Director
Jennifer Yuan
Director
Karen Hamrock
Director
Lisa Souza
Director
Michael Tracy
Director
Teresa Coffey-Wellins
Director
Ron Roesch
Director
Escritor
Brad Bird
Escritor
Tim McCanlies
Escritor
Viki Anderson
Escritor
Piet Kroon
Escritor
Steve Lumley
Escritor
Steve Markowski
Escritor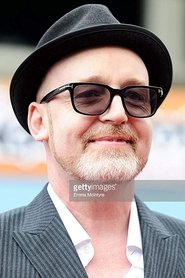 Fergal Reilly
Escritor
Dean Wellins
Escritor
Ted Hughes
Escritor
Jeffrey Lynch
Escritor